The Creators
Casey and Scott are a wife and husband, author/illustrator, creative team. They built their home together with senior cats Mitzie (23) and Yochabel (20) at the forefront. Scott even created a hospice care room to accommodate their healthcare needs. 
Just before the COVID pandemic, the couple opened their home to foster Pawso and Samba through UC Davis' Orphan Kitten Project. Casey and Scott adopted the bonded pair when they "aged out" of the OKP kitten system and county shelters were overwhelmed.
As a failure to thrive kitten, Pawso suffered from many of the same traumas Casey experienced as a child, and he inspired Casey to write I Am Pawso and give children hope. As the couple worked together to socialize Pawso and help him overcome adversities, they naturally merged their creative passions, reconnected with their "inner kitten," and discovered that couples who create together build happy lives.
Casey Hersch
I Am Pawso is a work of love that combines Casey's professional background as a psychotherapist with her passion for animal advocacy and her appreciation of the creative arts. On a personal level, she loves cats. Cats have played a fundamental role in helping her understand her feelings, manage Crohn's disease (autoimmune), overcome traumas, and help others. 
Casey wrote I Am Pawso based on the shared reality that we are all children at one point in our lives. Adults and children have similar requirements in order to thrive and achieve wellness. We need people to believe in us, to learn how to trust our body's instincts, and to engage our senses through movement and creative outlets. We need help, acceptance, friendship, and a sense of ownership over our lives. Pawso shows us that our brains and bodies are connected and constantly evolving; every life encounter provides an opportunity to gain resources and grow.
For many years Casey worked with children who were victims of trauma. While she helped children and their adults minimize trauma's adverse effects, these children in turn helped Casey grow and heal. Children showed Casey what they need to thrive and cope with uncertainty. Adults confirmed they benefitted from the same resources.
Casey finds herself working daily on how to cope with stress and respond to life's challenges. Just like the children she teaches, she applies the Pawso Principles to her own life and benefits significantly. For Casey, Pawso represents the child in her that missed out on early interventions that would have eased her health trajectory in adulthood. Early intervention is key. If teachers, parents, educators, therapists, and daycare providers start teaching every young person the Pawso Principles, they will lay a foundation based on resilience and self-confidence.
Scott Hersch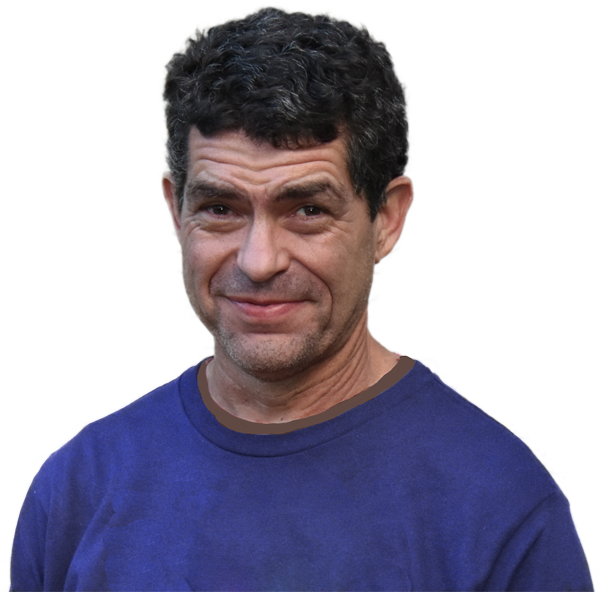 Scott Hersch is a licensed general contractor and artist. Although building and crafting is part of his daily routine, in his free-time Scott builds Hersch Guitars from recyclables and invents indoor towers for his cats, Pawso and Samba.
Scott enjoys creating "outside of the box," so he welcomed the challenge of combining his digital photos and composite imaging skills to illustrate I Am Pawso. He is always behind the scenes supporting his wife, Casey, as she brings education and hope to the world.