The book is Pawsome!
The book is Pawsome!
I am Pawso, a foster cat, and here's my story for you.
I am Pawso, a foster cat, and here's my story for you.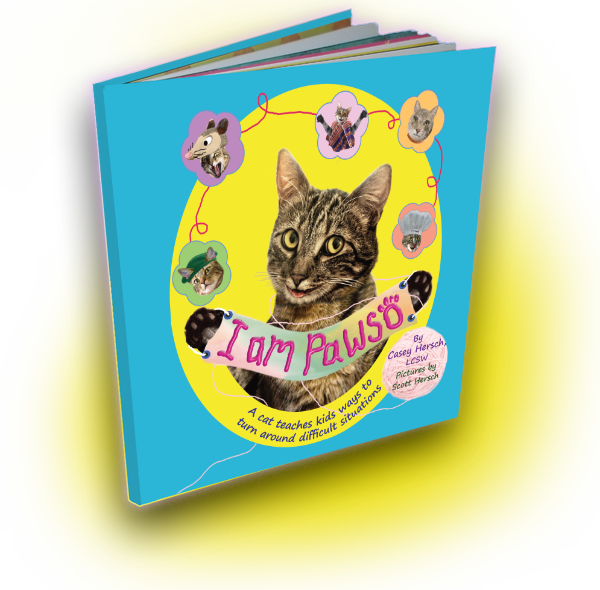 Has someone hurt your feelings?  
I understand! 
Me too!
When I get hurt, I feel sad or mad.
One mean word and my mood turns bad.
I used to get upset, shut-down, and hide,
until I learned how to care for my feelings inside.
I change my thoughts when my emotions bother me.
I use my mind and body to set me free.
So, come along!  Let's start right now.
We can change our thoughts.
I will show you how!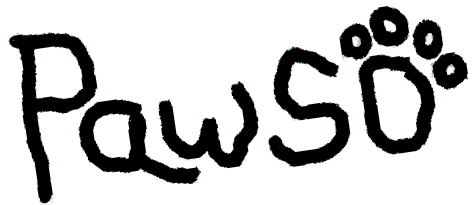 ---
Book Summary
Take a moment to recall a time when someone called you the wrong name! If you felt hurt, angry, or invisible then you might feel just like Pawso!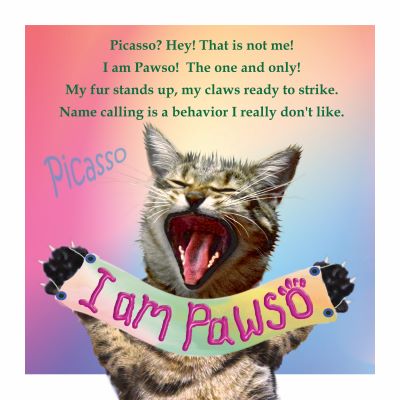 Pawso is excited on his first day of school. A friendly feline catches his eye, and he introduces himself. "Hi, my name is Pawso," and then comes the blow. She calls him the wrong name! Oh No!
I Am Pawso is a story about a foster cat who discovers that wherever he goes, people do not say his name right. Sometimes his peers bully him, other times he is simply misunderstood. But regardless of the situation, he insists that if you call him Pawso, "We're friends for good!"
Explore with Pawso how he deals with confusing feelings, low self-esteem, and relationship conflicts. Along the way he discovers that he is in charge of his thoughts and feelings. He can use his inner powers to calm down, embrace differences, and feel confident in stressful situations.
---
A Message For Parents & Teachers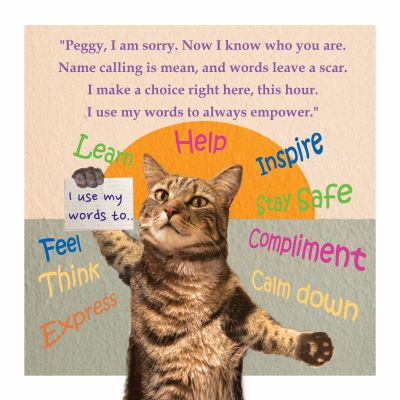 Children face more stresses than ever before, like school shootings, international conflict, climate change, COVID-19, bullying, and body shaming. Remaining calm and internally resourceful is key to their adaptation and survival.
During the sensitive stage of identity formation, young persons are vulnerable and easily stressed. They are often confused by what they observe and hear around them. When fear and uncertainty increase, unless children know how to properly vent their feelings, high-risk behaviors, illness, and mental health problems naturally surface. I Am Pawso demonstrates the reactions and mixed feelings triggered by every day challenges, while helping kids gain confidence in how to use their inner resources. 
I Am Pawso presents a universal dilemma. Adults and children can both relate to times when they felt embarrassed, invisible, or even enraged because someone mispronounced their name. Just like Pawso, labels affect all of us; especially when we are labeled unfairly or incorrectly. At first, Pawso believes his name defines who he is and his self-worth. After all, we all want to be seen and acknowledged for who we truly are. His anger bubbles, and he wants to use his claws to lash-out, but with practice he finds strength inside his mind to create a positive spin.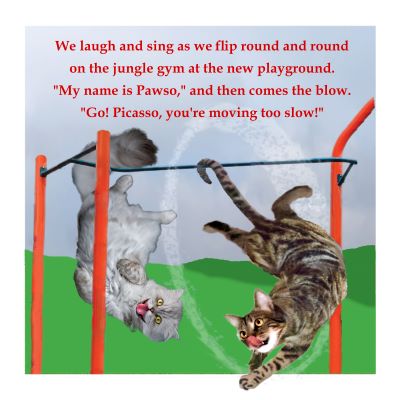 As each social situation challenges Pawso's coping skills, he discovers how nature, art, imagination, cooking, music, and dance ignite his inner powers. He uses his newfound perspective to teach others his lessons of humility, understanding, compassion, and self-acceptance through a rhyming storyline and colorful illustrations.